Collaborators
PARCEO partners with community groups, university and leadership training programs, and a range of institutions that seek to deepen their organizing, research, cultural, and educational work; form principled, meaningful collaborations; develop new initiatives; and strengthen their internal processes with a focus on equity and accountability. Some of the many issues that partnering organizations focus on include educational justice; workers' rights; gender and racial justice; challenging Islamophobia; immigrant rights; and health and food justice. Learn more about our core partnering groups here: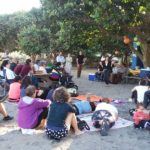 Aguapaneleando started as an illustrated calendar of Colombian myths and legends and has extended its outreach by creating community gatherings and workshops. Its vision is to highlight the importance of storytelling, popular education tools and the use of cultures and traditions to uplift communities of color.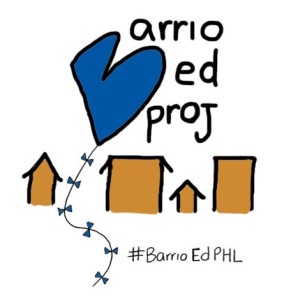 #BarrioEdPHL is a youth, participatory action research project that centers on doing research on educational and social issues in and around Latino core communities of Philadelphia.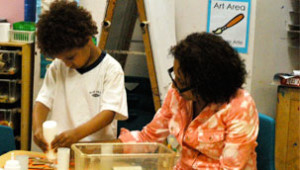 The Bloomingdale Family Program's mission is to serve preschool children from low-income families in upper Manhattan. Their educational program fosters children's growth in all areas of development – intellectual, physical, and emotional – and builds a foundation for success as they begin their educational journey.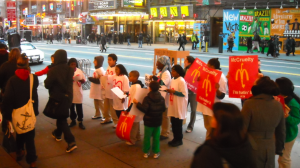 Justice by the Pen (JBP) is a movement aimed at activating communities towards self-determination by engaging youth in social justice and community activism. All Justice by the Pen organizing stems from issues that the youth themselves identify as worthy of addressing.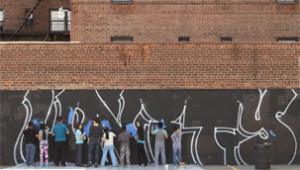 El Museo del Barrio's Education Programs offer people of all ages multiple entry points to El Museo's mission and history, Permanent Collection, exhibitions, and cultural celebrations that consider the experiences of people from Puerto Rico, Latin America, the Caribbean and the United States.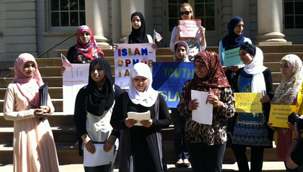 The Muslim Community Network develops the capacity of Muslim New Yorkers and their allies to fully participate in the social and political landscape of New York City.

The Network Against Islamophobia (NAI), a project of Jewish Voice for Peace, was created to serve as a resource to, and to work with, JVP chapters and other groups interested in organizing against Islamophobia and anti-Arab racism, and to be a partner to the broader, Muslim-led movement against Islamophobia.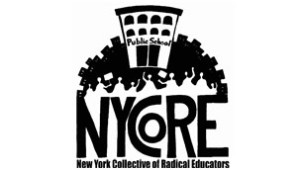 New York Collective of Radical Educators (NYCoRE) is a group of current and former public school educators and their allies committed to fighting for social justice in our school system and society at large, by organizing and mobilizing teachers, developing curriculum, and working with community, parent, and student organizations.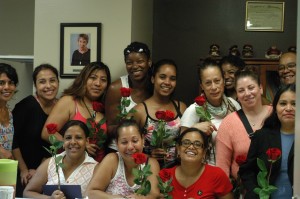 The Parent Leadership Project (PLP) is a member-based organization that works to build leadership, organizing, and power among low-income families of color. PLP combines services, education, organizing, and advocacy as we continue to build a powerful community committed to educational justice in Manhattan Valley, Community School District 3, and beyond.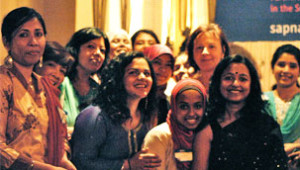 Sapna NYC promotes the health, social, and economic empowerment of New York City's South Asian community through a learning-based partnership between families, health professionals and other stakeholders.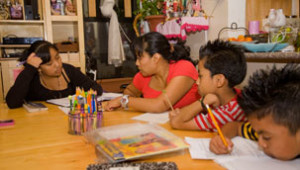 La Unión is an organization of people of the global south working to advance the social, economic, and cultural rights of the communities where they now live and the communities they left behind. Their membership is composed of new immigrants living in the Sunset Park neighborhood of Brooklyn, New York.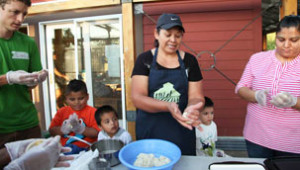 Zenger is a working urban farm that models, promotes and educates about sustainable food systems, environmental stewardship, community development and access to good food for all.  Zenger works with community members to advocate for universal access to healthy food that honors the land and those who work the land.
Other Partners
350 PDX
CENAPRA, Ministry of Health, Mexico
Community Alliance of Tenants, PDX
Democratizing Knowledge
Global Table
Growing Gardens
Intertwine Alliance
Latino Network
Manhattan Neighborhood Network
Middle East and North Africa Leaders for Democracy Fellowship
Migrant Education, Oregon
New York City Department of Cultural Affairs
New York University
Occupy Wall Street/Occupy Town Square
Oregon Food Bank
Padres Unidos with Rose CDC
Parent Leaders, Lents Elementary School
Partners for Hunger Free Oregon
Pacific Northwest College of Art
Portland State University, Collaborative Design
Students International
Swarthmore College
Syracuse University
Tyron Life Community/Farm Up!
Village Gardens
And more…