About PARCEO
Created in 2011, PARCEO is a resource and education center that partners​ with community groups and institutions seeking to deepen their organizing and educational work;​ develop new initiatives; form principled, meaningful collaborations; and strengthen their internal processes and commitments. Partnering organizations ​focus on a range of inter-connected issues, including educational justice; racial justice; workers' rights; gender justice; challenging Islamophobia; immigrant rights; health and food justice, and more. PARCEO is rooted in a PAR framework, which builds upon a community's knowledge, wisdom, and expertise toward sustained community strength and meaningful social change.
Contact us at info@parceo.org for more information
PARCEO Community
Growing out of our collaborations, PARCEO develops workshops and resources to support groups interested in integrating principles of PAR into their work. We also facilitate seminars and special events that enable groups to learn from and with one another.
Currently, PARCEO staff members are based in New York City, Miami, Portland, San Francisco Bay Area, and Boston, where we collaborate with groups whose work is rooted in their communities. We also work with community-based groups nationally who reach us through our website.
PARCEO is available to facilitate trainings and workshops, and for one-on-one support and curricula development as groups develop their organizing, campaigns, and research.
In addition to our partnerships with community groups, PARCEO works with a range of institutions, organizations, and coalitions; study abroad, fellowship, and internship programs; and community/university-based partnerships. Through trainings and consultations, participants develop a framework to strengthen their work to ensure valuable and effective roles as collaborators, partners, and leaders.
This work grows out of PARCEO's vast experience with community-based groups and are tailored to meet the needs of institutions, universities, and organizations across the country. PARCEO consultants are available to conduct workshops and trainings; develop programs and curricula; and participate in projects and speaking events.
Groups work with PARCEO to:
Consider how to enter new spaces and different communities in respectful, genuine ways
"Through PARCEO's experiences, I learned how to achieve more collaboration and more activities for better education with respect to local values, beliefs, culture and arts and not imposing my own style or understanding on others." -Hatem, Leaders for Democracy Fellowship Project
Facilitate meetings that are inclusive and foster genuine participation
"From strengthening my facilitation skills by participating in PARCEO'S training, I have been able to facilitate workshops and help create a space where parents are comfortable applying skills that they have learned from our rights' sessions–and seeing the importance of sharing experiences, connecting with each other through those shared experiences, and engaging people in productive ways"- Flor, Parent Organizer from Parent Leadership Project
Work with media to highlight the voices and expertise of community members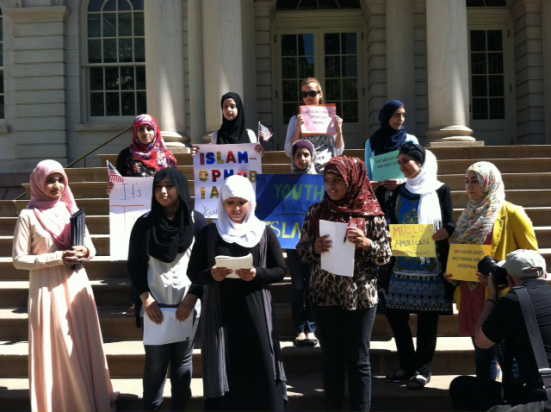 Press Conference with Muslim Community Network's Youth Leadership Program
Develop long-term strategies and sustainable organizing that meaningfully incorporate new members
"PARCEO offers El Museo, the Lexington Academy parents, and all of its partners alike a trusted support network at every turn. They invite us to affirm our pace and fuel our understanding that a participatory approach to education organizing is part of a larger and exciting city wide movement." -Valentina, Education Coordinator from El Museo del Barrio

Evaluate and document work based on a group's own notions of success




Connect with, share, and learn from and with other community organizations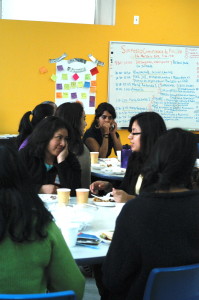 Plan and prepare for collaborations between the community and their institution

Ongoing workshops with students at Swarthmore, Bryn Mawr, and Haverford Colleges as they plan and implement a community engagement project, Education in our Barrios Project, Philadelphia

Engage in professional development workshops and programs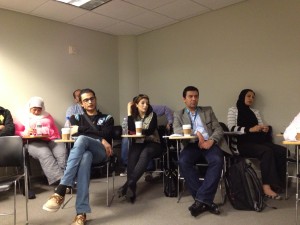 Coordination of events, meetings, and workshops with Leaders for Democracy Fellows from the Middle East and North Africa
Frame their research through a PAR lens

Introduction to PAR workshop at Syracuse University with students interested in incorporating PAR into their graduate research and work